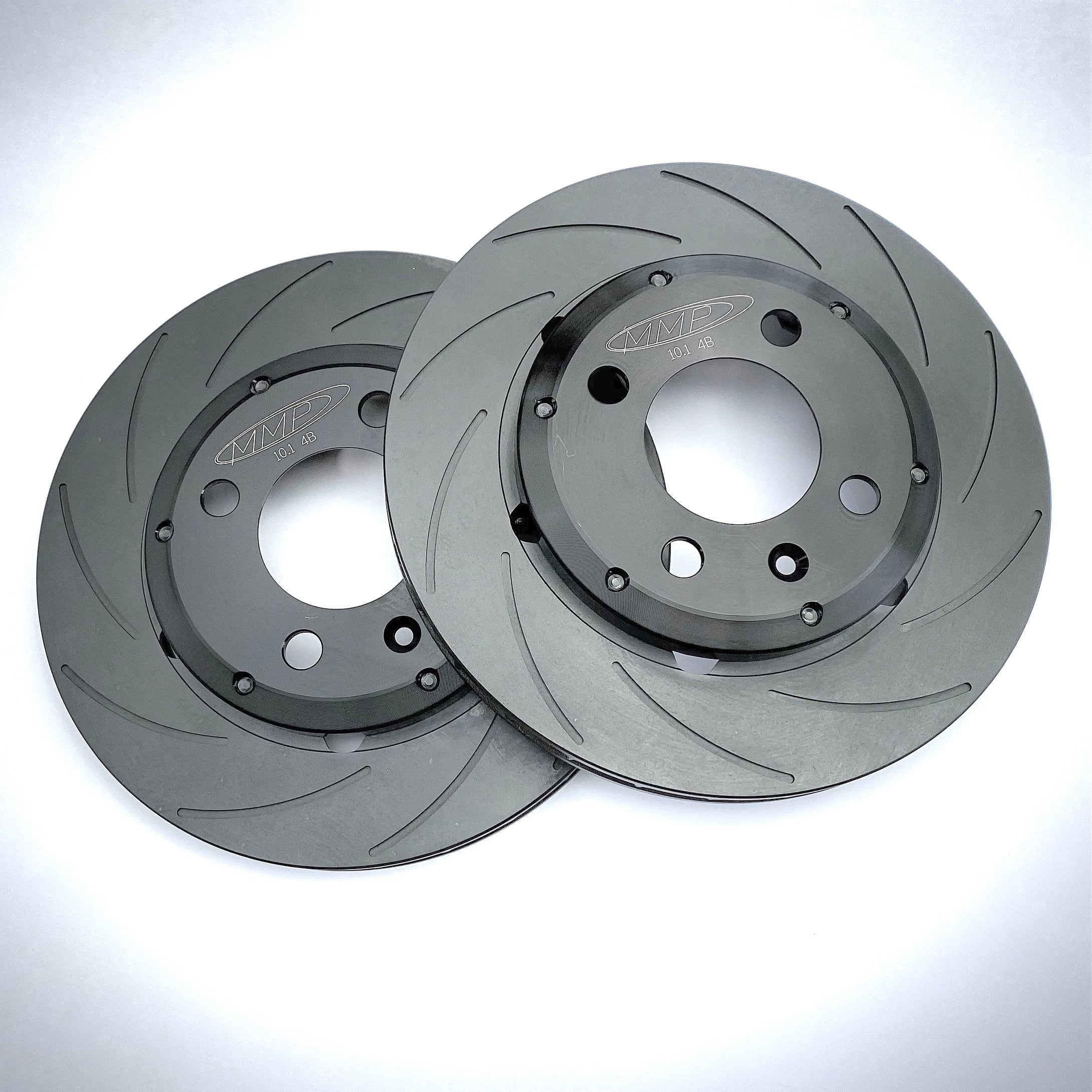 MMP 10.1" 256mm 4x100 HP lightweight two-piece performance brake rotors
Regular price $499.00 Sale
**Only for use with our Powerlite 4 piston kit**
MMP has teamed up with Wilwood to produce a market first for Mk1/2/3 Volkswagen's. Long since ignored and never expected to be produced, we are proud to launch our 10.1" 256mm two-piece, lightweight brake disc. With over 3.2lbs of weight savings over the factory 256mm disc, the gains are incredible!

MMP's newest line of two piece, lightweight brake discs deliver across the board. Tested on the Nurburgring and other race tracks worldwide, they are suitable for everything from the weekend canyon carver, to full-race weekend warriors!
With extensive development for the best options for clearance and the stresses applied to a high performance rotor, we have found a cost effective high performance brake rotor setup that delivers. Our first run of discs feature a stress coating and directional slotting which is unparalleled in terms of durability, weight savings and cooling!
MMP's aerospace grade lightweight, anodized, high strength rotor hats mated to MMP's custom spec brake discs have produced a highly durable, lightweight and economical brake disc assembly. The discs are rebuildable and the rotor hats are reusable. We assemble in house, then test and approve each disc for the tightest tolerances and rotor runout.